Collections
Shop for artwork based on themed collections. Each image may be purchased as a canvas print, framed print, metal print, and more! Every purchase comes with a 30-day money-back guarantee.
About Christie Martin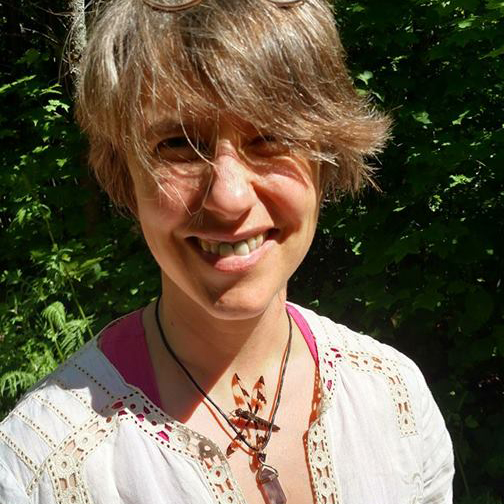 My art celebrates the beauty of Creation and the blossoming of Higher Self, using the visual symbolism of archetype (including nature spirits, animals, angels and/or aspects of nature) to encourage spiritual awakening.

Everything that exists (including human beings) vibrates at a certain energetic frequency. What's more, everything we come into contact with affects our vibration. The things we hear, touch, and see act upon us and influence us profoundly on an energetic level.

Some things affect us positively, in a healthy, uplifting way: they raise our vibration. Others affect us negatively, in ways that are not so good for us. Higher vibration objects and experiences make it easier for our higher selves to take the lead. And that brings us (eventually) to a life brimming with peace, love, and joy. So it's really important to surround ourselves with high vibration things that support us energetically.

Many people are aware of the power of sound and music to promote healing and well-being. This is equally true of the visual realm. However, visual images (such as paintings) work with Light—which affects us at an extremely high frequency—rather than sound. Our visual surroundings directly alter the quality of Light in our environments.

Visual images also incorporate archetypes—universal symbols, ideas or thought patterns that affect us at the unconscious level, often to powerful effect. Lower vibration images and objects create negative reactions within us—such as anger, fear, or depression—that encourage us to respond from our lower, ego selves. Higher vibration images promote positive feelings such as peace and joy, and help us to connect with our higher, Divine nature.

As a lightworker-artist, I sense spirit guides, angelic beings, and divinely-aligned energies and archetypes, then translate these into beautiful works of art that help raise the spiritual vibration of the viewer and the space where they are displayed. In addition to pieces that I am guided to create on my own, I also can "tune in" to the highest essence of an individual person and create a Soul Essence painting that reflects their Divine nature and purpose. Power animals, guardian angels, and other spirit guides often show up in these paintings; invariably they will carry messages for that person to help them on their life journey.

Following the principle of resonance, viewing such an image activates the Divine energy already present within you, and within the room where it is displayed. Meditating on a painting that channels Divine energy, or just having it in your space, can help shield you from lower vibration influences in your environment and help you more freely and easily align with your Higher Self and Life's Purpose.

The "official" bio:

Anne Christina (Christie) Martin began her formal art training at the age of 12 under the tutelage of Milwaukee oil painter John Clark, and received her BA in art from St. Olaf College in 1991. She has shown her work both regionally in the Upper Midwest and in national exhibits, including an honorable mention in the Northwest Arkansas Branch of the National League of American Penwomen's 12th Annual Women's National Juried Art Exhibition.

Ms Martin can be contacted through her website, BrightSpiritArt.com.